The centre's manager, Sally Stevenson, said she was surprised to get a call from the Prime Minister's Office on Tuesday night after a lengthy campaign to have the project funded.
"We're still a little bit in shock. We weren't expecting it," Ms Stevenson said.
"It's what we've been calling for, for a number of years … to have this commitment is phenomenal," she said.
'The evidence is there'
Ms Stevenson said the money would be used to fund the operation of the centre.
"Over [the five years], we know that we can show this will work," she said.
"The whole design is based on in-depth research, and it has included the experiences of women who have gone through trauma and abuse.
Ms Stevenson said the centre would now work to secure additional funding from the New South Wales government to purchase land and a building for the recovery facility.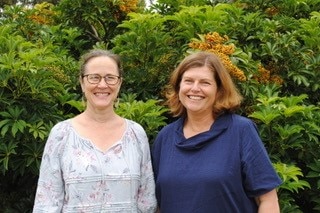 The local funding has been allocated as part of a $290 million national investment in the recovery of victim-survivors over five years, including a commitment to improving the family law and justice system.